NEW STYLE AT BENANE
MODEL: ARUN DINA SARASWATI
FAMILY GATHERINGS
CHRISTMAS JOY:
In my family, Christmas is always full with joy and happiness. Once in a year we celebrate the birth of our beloved savior Jesus Christ with full of grace and grateful to God the Almighty who blesses us with the one and the only savior Jesus Christ and granted us so many pleasant memories in the family with lovingly parents, children, relatives and friends.
For us, they are the blessing from God: Family, Relatives and Friends. With them our live will never be lonely but happy. With them we share every moment in live with grace.
If we play games and give away gifts in Christmas that is only a little part of us to show how grateful we are with Christmas

.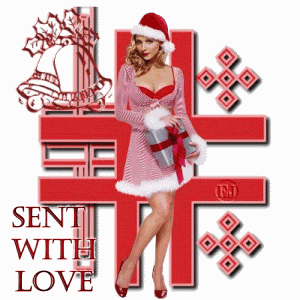 What you have to do when you are lonely? Very simple, don't be alone, go to the crowd or if you have money enough, go to the shopping mall, kill your time with sight seeing, go to the movie and watch a comedy film or go mingling with your friends or relatives, those who can cheer you up.
When you are lonely, going to a quiet place may not be helped you much even how beautiful the place is. Yes, to some extend for some people, quiet place will be helpful if he or she used to it. The beauty of the nature may help sooth their anxiety or their loneliness depend on what makes them feel the solitariness.
If you let your loneliness concurred you, then you may get frustrated and what the benefit of it all? Life is too short. In some countries 75 years old is relatively good enough if they can live that long. Life is GOD blessing, respect your life because GOD gives us His mercy, so that even we are alone, we may not feel lonely again because we knew God send His angels to accompanying us till the end of our live in this beautiful world.
Personalize your own free digital collage
"
Everyone at some point will suffer a loss - the loss of loved ones, good health, a job. It's your desert experience - a time of feeling barren of options, even hope. The important thing is not to allow yourself to be stranded in the desert." ~ Patrick Del Zoppo
"Always have faith in yourself. It is not easy to live life sometimes and face the world with a smile when you're crying inside. It takes a lot of courage to reach down inside yourself. Hold on to that strength that's still there and know that tomorrow is a new day with new possibilities. If you can just hold on long enough to see this through, you'll come out a new person - stronger, with more understanding and with a new pride in yourself from knowing you made it."
~ Kathy Obara
As my mommy always says too:
"Every now and then take a good look at something not made with hands – a mountain, a star, the turn of a stream. There will come to you wisdom, and patience, and solace, and above all the assurance that you are not alone in the world." ~ Sidney Lovett
This digital scrapbook personalized with Smilebox
Mom, you're a wonderful mother,
So gentle, yet so strong.
The many ways you show you care
Always make me feel I belong.
You're patient when I'm foolish;
You give guidance when I ask;
It seems you can do most anything;
You're the master of every task.
You're a dependable source of comfort;
You're my cushion when I fall.
You help in times of trouble;
You support me whenever I call.
I love you more than you know;
You have my total respect.
If I had my choice of mothers,
You'd be the one I'd select!
By Joanna Fuchs
FAMILY....................
Free scrapbook made with Smilebox
You don't choose your family. They are God's gift to you, as you are to them. ~Desmond Tutu
To us, family means putting your arms around each other and being there. ~Barbara Bush
Call it a clan, call it a network, call it a tribe, call it a family. Whatever you call it, whoever you are, you need one. ~Jane Howard
What greater thing is there for human souls than to feel that they are joined for life - to be with each other in silent unspeakable memories. ~George Eliot
Are we not like two volumes of one book? ~Marceline Desbordes-Valmore
The only rock I know that stays steady, the only institution I know that works is the family. ~Lee Iacocca
They... threw themselves into the interests of the rest, but each plowed his or her own furrow. Their thoughts, their little passions and hopes and desires, all ran along separate lines. Family life is like this - animated, but collateral. ~Rose Macaulay
Family life is a bit like a runny peach pie - not perfect but who's complaining? ~Robert Brault, www.robertbrault.com
The great gift of family life is to be intimately acquainted with people you might never even introduce yourself to, had life not done it for you. ~Kendall Hailey, The Day I Became an Autodidact
Family is just accident.... They don't mean to get on your nerves. They don't even mean to be your family, they just are. ~Marsha Norman
If the family were a fruit, it would be an orange, a circle of sections, held together but separable - each segment distinct. ~Letty Cottin Pogrebin
Family life is a bit like a runny peach pie - not perfect but who's complaining? ~Robert Brault, www.robertbrault.com
The great gift of family life is to be intimately acquainted with people you might never even introduce yourself to, had life not done it for you. ~Kendall Hailey, The Day I Became an Autodidact
Family is just accident.... They don't mean to get on your nerves. They don't even mean to be your family, they just are. ~Marsha Norman
If the family were a fruit, it would be an orange, a circle of sections, held together but separable - each segment distinct. ~Letty Cottin Pogrebin
Family quarrels are bitter things. They don't go by any rules. They're not like aches or wounds; they're more like splits in the skin that won't heal because there's not enough material. ~F. Scott Fitzgerald
Our most basic instinct is not for survival but for family. Most of us would give our own life for the survival of a family member, yet we lead our daily life too often as if we take our family for granted. ~Paul Pearshall
At the end of the day, a loving family should find everything forgivable. ~Mark V. Olsen and Will Sheffer, Big Love, "Easter"
FORGIVENESS..........
Dear Readers,
I used to have no forgiveness to my eldest brother because of his former behavior towards my mom. Although he was once the most beloved by my mommy, yet he costs my mom, a lot of pain and insults beyond reasonable ground. Anyhow, thinking that she is still his mother and the only person that gives birth to him, I don't want my mom to pass away before allowing him to ask for her forgiveness. So, that time I asked him to come over, so that there will be no regret between the two when something had happened later in the future. Even she does no longer understand what words come out from her surrounding at that time, because of her chronically illness, yet I still had a strong believe that she always give her big heart to her children, a lot of forgiveness.
These wise words I quote from
http://www.quotegarden.com/forgiveness.html
as a reminder how important a forgiven will be. Remember, useless would it be for a person to build a beautiful grave for the death while he/she cost a lot of pain to those during their life.
These are the wise words:
I can forgive, but I cannot forget, is only another way of saying, I will not forgive. Forgiveness ought to be like a cancelled note - torn in two, and burned up, so that it never can be shown against one. ~Henry Ward Beecher.
Forgiveness is the fragrance the violet sheds on the heel that has crushed it. ~Mark Twain.
Once a woman has forgiven her man, she must not reheat his sins for breakfast. ~Marlene Dietrich.
It's easier to ask forgiveness than it is to get permission. ~Grace Hopper.
The weak can never forgive. Forgiveness is the attribute of the strong. ~Mahatma Gandhi.
To forgive is to set a prisoner free and discover that the prisoner was you. ~Lewis B. Smedes.
Forgiveness - The Power to Change the Past," Christianity Today, 7 January 1983 (Thanks, Donna).
Forgiveness is a funny thing. It warms the heart and cools the sting. ~William Arthur Ward.
Forgiveness does not change the past, but it does enlarge the future. ~Paul Boese.
If you can't forgive and forget, pick one. ~Robert Brault, http://www.robertbrault.com./
You can make up a quarrel, but it will always show where it was patched. ~Edgar Watson Howe, Country Town Sayings, 1911.
It is easier to forgive an enemy than to forgive a friend. ~William Blake, Jerusalem.
Forgiveness is the sweetest revenge. ~Isaac Friedmann.
Forgive all who have offended you, not for them, but for yourself. ~Harriet Nelson.
He who cannot forgive breaks the bridge over which he himself must pass. ~George Herbert.
There's no point in burying a hatchet if you're going to put up a marker on the site. ~Sydney Harris.
Nobody forgets where he buried the hatchet. ~Frank McKinney "Kin" Hubbard, Abe Martin's Broadcast, 1930.
Yes, this is what good is: to forgive evil. There is no other good. ~Antonio Porchia, Voces, 1943, translated from Spanish by W.S. Merwin.
What we forgive too freely doesn't stay forgiven. ~Mignon McLaughlin, The Neurotic's Notebook, 1960.
It's far easier to forgive an enemy after you've got even with him. ~Olin Miller.
Forgiving is love's toughest work, and love's biggest risk. If you twist it into something it was never meant to be, it can make you a doormat or an insufferable manipulator. Forgiving seems almost unnatural. Our sense of fairness tells us people should pay for the wrong they do. But forgiving is love's power to break nature's rule. ~Lewis B. Smedes.
There is no revenge so complete as forgiveness. ~Josh Billings.
Without forgiveness life is governed by... an endless cycle of resentment and retaliation. ~Roberto Assagioli.
One thing you will probably remember well is any time you forgive and forget. ~Franklin P. Jones.
Never does the human soul appear so strong as when it forgoes revenge, and dares forgive an injury. ~E.H. Chapin.
Always forgive your enemies - nothing annoys them so much. ~Oscar Wilde
Customize a free scrapbook
Customize a digital slideshow
The great advantage of living in a large family is that early lesson of life's essential unfairness. ~Nancy Mitford
The family is a haven in a heartless world. ~Attributed to Christopher Lasch
Nobody has ever before asked the nuclear family to live all by itself in a box the way we do. With no relatives, no support, we've put it in an impossible situation. ~Margaret Mead
Families are like fudge - mostly sweet with a few nuts. ~Author Unknown
The thing about family disasters is that you never have to wait long before the next one puts the previous one into perspective. ~Robert Brault, www.robertbrault.com
If you don't believe in ghosts, you've never been to a family reunion. ~Ashleigh Brilliant
We all grow up with the weight of history on us. Our ancestors dwell in the attics of our brains as they do in the spiraling chains of knowledge hidden in every cell of our bodies. ~Shirley Abbott
Family: A social unit where the father is concerned with parking space, the children with outer space, and the mother with closet space. ~Evan Esar
A family is a unit composed not only of children but of men, women, an occasional animal, and the common cold. ~Ogden Nash
The family. We were a strange little band of characters trudging through life sharing diseases and toothpaste, coveting one another's desserts, hiding shampoo, borrowing money, locking each other out of our rooms, inflicting pain and kissing to heal it in the same instant, loving, laughing, defending, and trying to figure out the common thread that bound us all together. ~Erma Bombeck
When you look at your life, the greatest happinesses are family happinesses. ~Joyce Brothers
In some families, please is described as the magic word. In our house, however, it was sorry. ~Margaret Laurence
Family quarrels have a total bitterness unmatched by others. Yet it sometimes happens that they also have a kind of tang, a pleasantness beneath the unpleasantness, based on the tacit understanding that this is not for keeps; that any limb you climb out on will still be there later for you to climb back. ~Mignon McLaughlin, The Neurotic's Notebook, 1960
An ounce of blood is worth more than a pound of friendship. ~Spanish Proverb
Blood's thicker than water, and when one's in trouble Best to seek out a relative's open arms.~Author Unknown
The happiness of the domestic fireside is the first boon of Heaven; and it is well it is so, since it is that which is the lot of the mass of mankind. ~Thomas Jefferson, 1813
When our relatives are at home, we have to think of all their good points or it would be impossible to endure them. ~George Bernard Shaw
In a houseful of toddlers and pets, you can start out having a bad day, but you keep getting detoured. ~Robert Brault, www.robertbrault.com
There is no cure for laziness but a large family helps. ~Herbert Prochnov
NINUT'S 17TH BIRTHDAY
This digital greeting made with Smilebox
OUR CHILDREN
Our children are given to us for a time to cherish, to protect, to nurture, and then to salute as they go their separate ways. They too have the light of God within, and a family should be a learning community in which children not only learn skills and values from parents, but in which adults learn new ways of experiencing things and seeing things through young eyes. From their birth on, let us cultivate the habit of dialogue and receptive listening. We should respect their right to grow into their own wholeness, not just the wholeness we may wish for them. If we lead fulfilling lives ourselves, we can avoid overprotecting them or trying to live through them... The family is a place to practise being 'valiant for the truth'. We can live lives of integrity, letting both 'yes' and 'no' come out of the depth of truth within us, careful of the truth in all our dealings, so that our words and our lives speak the same message. We cannot expect our children to be honest with us or anyone else if they hear us stretching the truth for convenience or personal gain. They are quick to catch such discrepancies. Moreover, we should trust them enough to be honest with them about family problems - disasters, serious illness, impending death. It is far harder on children not to know what is wrong.
Elizabeth Watson, 1980 - Taken from Quaker Faith and Practice.
From Brain to Blog by Dulce Domum at 08:31
Labels: Home Philosophies
My family, at my father's grave, Taman Makam Pahlawan, Kalibata, Jakarta.
BROTHER & COUSINS
Keiko my sister, busy taking off snow from the grape trees, while the picture below,
showing Noboru in frozen watching his beloved wife Keiko busy with her works.......
Angie: Rushing for Christmas shopping
At Concorde Hotel restaurant in Singapore
She is more like a model rather than an Industrial Engginer
I called him a gardener rather than a landscape architecture
The Power of a Mother's Promise
by Stacy Wiebe
http://www.thoughts-about-god.com/stories/swpromises.html
Twenty-seven years ago this month, my mom made a promise that changed our lives forever.
Now that I'm also a mother, I've come to see that promise as a kind of spiritual umbilical cord, a maternal link God used to bring new to life me and my family, and to countless others.
Prayer from a mother's heart
On May 30, 1975 my sister Carey was born. She was a true angel baby - sleeping through the night from the day we brought her home. She completed a trio of girls; I was four, and Amy, two.
A week after Carey's birth, Mom knew something was terribly wrong. Her left leg suddenly stopped working, dragging behind her.
By the time she arrived at the hospital, her leg was dead black. An astute nurse immediately nailed the cause: blood clots. Two hundred of them, the doctor said, coursed through her veins. One passed through her lung, causing pneumonia and kidney failure.
In her hospital bed, Mom had a conversation with God - something that had often comforted her battered heart as a child. Growing up, her parents partied hard and often abandoned her; when they were home, they were more harsh than loving. God's was the best listening ear she knew.
Now she turned to it again: "Oh, God, I want to live to see my babies grow up and get married," she prayed. "Please help me. I will do anything…" And then she made a promise: "I'll… I'll read the Bible. From cover to cover."
After 10 days in the hospital, Mom came home. The doctor said that if the clot that had passed through her lung had been a hair bigger, she wouldn't have survived.
Revelation
As she recovered, Mom remembered her promise. Starting in Genesis, she plodded through the super-size Bible she had bought, even though much of it seemed to reinforce her childhood notion that it was decipherable only by men who wore stiff collars.
Even so, a lot of what she read moved her, and when she came upon the question "What must I do to be saved?" in the book of Acts, chapter 16, the answer spoke directly to her: "Believe on the Lord Jesus Christ, and you will be saved, you and your household."
She responded then to God's voice in her spirit, and was filled with understanding of how His love had led Him to send His Son, Jesus, to take the punishment for everything she had ever done wrong in her life - and ever would do. "It was quite a revelation," she later told me.
One thing I remember around this time is an earnest, private conversation with my mom. She revealed to me the truth about Santa Claus, and afterwards pulled out a book and read about a woman named Mary who had a baby named Jesus. She told me, "This story is real."
The cross and the barber pole
When I was eight, Mom decided our family needed to go to church. We attended various services, but church felt like a foreign, impenetrable culture with its own language and customs.
Mom found herself offering up another big prayer, "God, if You really want us to go to church, You're going to have to send one to our back yard."
God answered three months later in the form of a short Norwegian pastor in his 70s. He came to our door to invite us to a new church starting up at the barber/beauty shop three miles down the road. By country standards, three miles is on your front porch!
We went to the inaugural service, walking past the hair-washing sinks to the main room of the A-frame building. Though we sat discreetly in the back, we failed to make ourselves invisible. In fact, that little community of about 20 people immediately embraced us and over time, through their lives, showed us the winsomeness and Truth of genuine Christianity. My mom grew in her faith, and it wasn't long before my dad, my two sisters and I each decided to follow Jesus as our Forgiver and Leader.
Life, BC and AD
In the following years, I had a front-row seat to changed lives. God re-fashioned my parents' character, their habits, their attitudes.
Their abundant affection and the inner experience I had of God's love under girded me during my awkward school-age years.
Then I became a teenager.
In ninth grade, I decided to change my misfit image for the gloss of popularity, whatever the cost. I'll come back to God later when I'm done doing things my way, I reasoned. I shrugged off any consequences and believed that to have a "good" testimony, like so many of the dramatic ones I had heard, that I had to have a "past."
At 17, I finally woke up. God helped me imagine how my life might turn out if I continued shunning His love and leadership. I thanked God for protecting me in spite of my unwise choices and I realized the incredible privilege of having been spared the pain that my parents had experienced before knowing Christ.
Are you ready to let God empower your life?
Three weddings and a baby
When my sisters and I each married, Mom relished in the weddings. God answered her prayer that she would see us wed, and the subsequent ones that each of us would choose a mate who loved God.
Her joy ballooned with the arrival of grandchildren, and when it was my husband Mike's and my turn to tell them we were adding to the brood, we flew home to share the news in person.
A few days into our visit , my nurse-practioner called. A blood test had come back positive for "Factor V Leiden," a genetic blood disorder that can cause clotting during pregnancy and post-partum. The nurse wanted me to start right away on injections of heparin, a blood-thinning medication. Without it there was a high risk for miscarriage, still birth or blood clots.
At first I felt sorry for myself. Suddenly I was having a "high risk" pregnancy. Sticking my stomach with a needle twice a day was not the way I had envisioned enjoying my growing abdomen.
Mom felt guilty: "How could I have passed this on to you?" she thought.
It wasn't long before our emotions melted to thankfulness. God had intervened and prevented me from suffering what my mother had - or something worse. My obstetrician told me that few doctors are screening for this genetic blood disorder, which was discovered just 10 years ago.
"Why me?" became, "Why have I been singled out for so great a grace?"
A new branch
On March 30, 2001 my mom witnessed for the first time the birth of a baby - my son, Liam.
My greatest hope for Liam is that he will respond to God's gift of grace and follow Him with all his heart. As he grows, I will tell him that God has a plan for his life, and that He intervened to protect him in the womb. I'll tell him this parallels the way God's grace intervened to touch the spiritual deadwood that characterized our family tree, grafting in a new branch - one that is spiritually alive.
And I'll tell him how it all began with a mother's promise.
A new branch in your family tree could start with you!
As a young girl, my mom told her parents, " I am going to raise my family differently." They laughed and said, "You will see." She did not know then that the difference she would raise us girls with was Christ.
Following Christ and creating a Christian home is something no one can do though, by just "trying really hard." We need help - or better - the one Jesus called the "Helper."
If you are a believer in Jesus Christ, God has given you His Holy Spirit to help you live life according to His perfect plan. Why not pray this simple prayer and by faith invite Him to fill you with His Spirit:
Dear Father, I need You. I acknowledge that I have sinned against You by directing my own life. I thank You that You have forgiven my sins through Christ's death on the cross for me. I now invite Christ to again take His place on the throne of my life. Fill me with the Holy Spirit as You commanded me to be filled, and as You promised in Your Word that You would do if I asked in faith. I pray this in the name of Jesus. As an expression of my faith, I thank You for directing my life and for filling me with the Holy Spirit. Amen
If you prayed this prayer today, we would love to hear from you . Perhaps we could connect you with a mentor or provide resourceful links that could help you in this new journey.
TRADITIONAL WEDDING PARTY:
Karonese is one of hundreds of ethnic group in Indonesia that has a very unique culture. The majority of the Karonese ethnic group is Christian, so it is common if in practice, before holding a traditional wedding, the bride and the bridegroom commit their solemn vow before the congregation and the priest there after proceed to the traditional wedding.
Here are the videos of the wedding parties taken in the church as well as in the hall where a family of mine serve the parties for the marriage of their daughter:
Customize your own free invitation